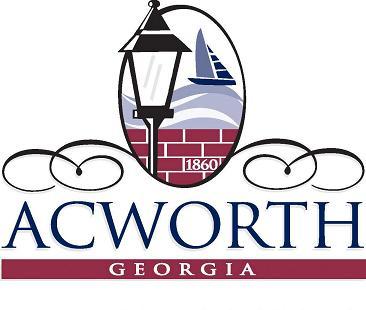 City of Acworth / The Lake City
Located about 35 miles northwest of Atlanta, exemplifies the quality of life most Americans dream of. While it is close enough to Atlanta to experience professional sports and cultural events equated with a larger city, the small-town atmosphere of Acworth provokes opportunities for families that offer fun and tranquility.
Convenient to both Interstate 75 and Highway 41, area hotels are comfortable and are run by community members. Visitors, whether in the mood for down-home southern cooking, a quick sandwich, spicy Cajun cuisine or parlor style ice cream, will find a wide range of choices.
Acworth is surrounded by two beautiful lakes (LakeAcworth and LakeAllatoona) which offer beaches for swimming, fishing, boating and camping opportunities. There are twelve parks that surround Acworth for picnicking. Nestled along the banks of LakeAcworth is Cobblestone Golf Course which was recently rated the #1 public course in Georgia by Golf Digest. Whether the golf related outing is a company tournament, class or family reunion, Cobblestone is the perfect choice.
Shoppers will revel in the eclectic nature of Acworth's historical downtown district. The shops are diversified in their offerings and you will always find friendly and welcoming staff at all of the shops.
If you are a history buff, you will certainly want to visit the many homes on the historical tour. A stroll through these tree-lined streets is like a stroll through history where treasured architecture has been preserved, a simpler, more tranquil life maintained, and a commitment to balancing the small town, yet progressive theme, unique to Acworth.
The Dixie Highway, "the granddaddy of Interstate 75" was the first interstate to reach into the south and is Acworth's Main Street, which was a part of the original Dixie route. By the time of its incorporation in 1840, Acworth prospered as a typical railroad town. Today, Acworth is designated as a Georgia Main Street city and is part of the Main Street America program. As a result, the city is committed to preserving the historical significance of its downtown district buildings.

For additional info, visit www.acworth.org



---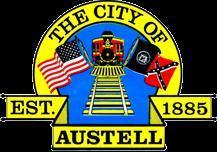 City of Austell

Austell is located 18 miles from Atlanta at the junction of two divisions of the Southern Railway. It is situated in the southern part of Cobb County, its limits extending to the boundary line between Cobb and Douglas.
There is one thing especially significant about Austell. It is a town of nice homes many of them elegant, situated on large and beautiful lots, generously burdened with great oaks. It is, therefore, free from noisome smoke and dirt and grime, incident to a manufacturing town. Winter and summer the homes and hotels are filled to overflowing with people coming from almost every state, to drink its famous lithia waters in order to recuperate and to regain their health.
Not only has Austell a Public School, but it has united with it a Preparatory Department qualifying its graduates to entry in any of the colleges of the state. The building is a handsome two story brick edifice, having ten grades, and built with a view for the comfort and health of its students. It is under the able superintendency of Mr. J. M. White, who is efficiently assisted by a corps of trained teachers. Austell's school is the pet and pride of every citizen.
For additional info, visit www.austellga.gov


---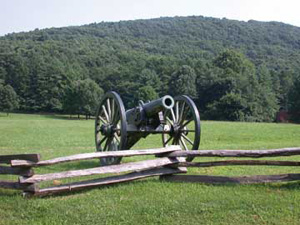 City of Kennesaw

Kennesaw is not only a historic town but a university town as well. It is also the town Family Circle magazine rated in the top ten best towns to raise a family. Here in Kennesaw, history lives and culture thrives. It is a City that honors its past and plans for the future.

A community with a rich history, a thriving business center, and an exceptional quality of life. Residents have access to excellent educational resources; welcoming and accessible parks, greenspaces, public buildings and athletic facilities; high quality, affordable and convenient recreation programs; and safe, attractive and well-maintained neighborhoods and central business district.

Kennesaw is located in the heart of Cobb County, approximately 20 miles northwest of downtown Atlanta, and minutes from I-75 -- providing easy access to shopping and entertainment in the Town Center area. Downtown Kennesaw offers several specialty shops and restaurants, and is a popular gathering place for a variety of family-oriented activities throughout the year.

The City of Kennesaw Parks & Recreation Department maintains approximately 130 acres of landscaped parks, greenspaces, public buildings and athletic facilities. These include two community parks, three neighborhood parks, 11 small urban parks, three special use areas, three indoor facilities and a community wide trail. Facilities and amenities include tennis courts, baseball and softball fields, playgrounds, trails, an off-leash dog park, and play fields for passive activities.

For additional info, visit www.kennesaw-ga.gov


---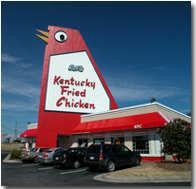 City of Marietta

Established in 1834, Marietta is a vibrant city that offers world-class amenities while preserving its important ties to the past. The City of Marietta is a unique blend of small-town values with big-city opportunities. Mariettans appreciate the past and are excited about the future.


Nestled just north of Atlanta and just south of the North Georgia Mountains, the City of Marietta, Georgia, offers visitors the charm of a small city along with a stimulating urban environment. Marietta has a beautiful and vibrant downtown square filled with restaurants, antique shops and the fun-filled Glover Park. As the county seat of Cobb County, Marietta offers her residents and visitors beautiful parks, quaint streets, Victorian homes and historic sites. Area shopping and progressive businesses are found here as well. Multiple local attractions, sporting events, festivals and industry provide visitors with many exciting things to do and business to conduct.


In addition, a new lifestyle is emerging throughout the city of Marietta as new developments and redevelopments are booming. A wide variety of new homes, town homes, flats and condominiums are springing up, most within easy walking distance of the lively Square. A new Web site, Move2Marietta.com, showcases the housing options.


For additional info, visit www.mariettaga.gov


---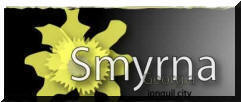 City of Smyrna / Jonquil City

Smyrna is located about 10 miles northwest of Atlanta, Georgia and is considered an integral part of the Metro Atlanta area. Known as the "jonquil City", it derives this name from the thousands of jonquils that flourish in gardens and along the streets in early spring.
• Just a 15-minute drive from downtown Atlanta, yet free of the congestion
• Revitalized and active new downtown area "The Village Green" includes a new library, community center, retail development and mixed-use development, city hall and charming homes
• New homes priced from the $300's to $1 million's
• Charming neighborhoods with a vast array of amenities for residents and businesses
• Parks, jogging trails, pools, lighted tennis courts, public golf courses and much more
• Day camps, sports and recreational activities for children to seniors
• New Welcome Center and Museum
• Summer concerts and family events on the Village Green
• Winner of the prestigious Urban Land Institute's Award of Excellence

Another important attribute of Smyrna is its location in relationship to major transportation modes. Being a citizen of Smyrna means having ready access to several different methods of conveyance. The City is strategically located near three interstate and intrastate highway systems: I-75, I-20, and I-285. Downtown Atlanta is a 15-minute drive via the interstate and Atlanta's Hartsfield International Airport is only a 30-minute drive away. In addition, several principal arterial roadways, such as Cobb Parkway (U.S. Highway 41), Atlanta Road (State Highway 3) and South Cobb Drive (State Highway 280), pass through the municipality. Smyrna will also benefit from the route (and recently completed section) of the East-West Connector road extension through Cobb County. The Cobb Community Transit (CCT) bus system provides public transportation for our residents with links to the Metropolitan Atlanta Rapid Transit Authority (MARTA) rapid-rail network. There are also two major railways that service Smyrna and four airports can be found within an 18-mile radius of the City.